The Scottish Model Engineering Trust owns and runs the Wester Pickston Railway (WPR) which is set in seven acres of woodland in the heart of the Perthshire countryside. There is a ground level track for 7¼" and 5" gauge trains, an out-door 16mm Garden Railway and woodland roads to run steam-powered road models.
The trust formed in 2002 also has an extensive workshop facility on site, equipped with lathes and milling machines etc., for members to use. There is also a club room with a kitchen facility. Whilst we only open our SMET site for public running 4 days per year, we welcome visiting engines to our monthly running days and other times by arrangement.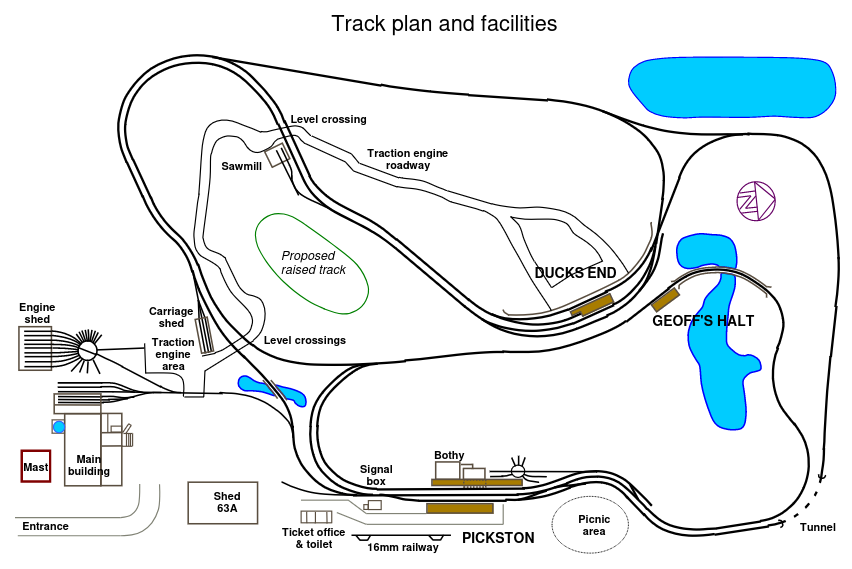 The main line consists of two circular routes about two kilometres in length, with numerous sidings and passing loops, two stations and a small halt. There are two turntables and steaming areas, and two unloading bays that can accommodate most locomotives.
The track is mainly winding through woodland, with cuttings and embankments, a couple of bridges over two ponds, and a small tunnel. There are several good straight lengths, with gradients up to 1:60 which makes for interesting driving and pleasant views for the passengers. The steam vehicle roadway crosses the line in three places and can ferry people to Ducks End station.